Description:
This machine automatically collects, counts and puts the ends coming from one or more production lines into pre-made paper bags.
The paper bags are stored in a dedicated section with an autonomous capacity of 500 pieces. Here a special pneumatic arm takes the bags and places them in the bagging station where they are opened by means of an air blast before the stick of ends is pushed inside.
Once the ends are inside the bag, a mechanical device folds the paper edge.
The bags can be folded in three different ways:
– With thermo-sealed paper tape
– With a glue strip already applied on the paper bag
– Simply glued
The finished paper sleeves are then discharged onto an accumulation table.
Technical data (standard):
END TYPE standard sanitary ends, easy open ends, aerosol bottoms and
domes, general line components
END DIMENSION ø 52 mm (200) to 153 mm (603)
STICK LENGTH from 250 mm to 750 mm
INFEED LANES 1 or 2
OUTPUT up to 5 rolls/minute
ELECTRICAL REQUIREMENTS 10 kW, 380 V, 50 Hz, 3-phase + neutral wire
AIR CONSUMPTION 300 l/minute at 6 bar
Upon request the machine can be customized according to customer specifications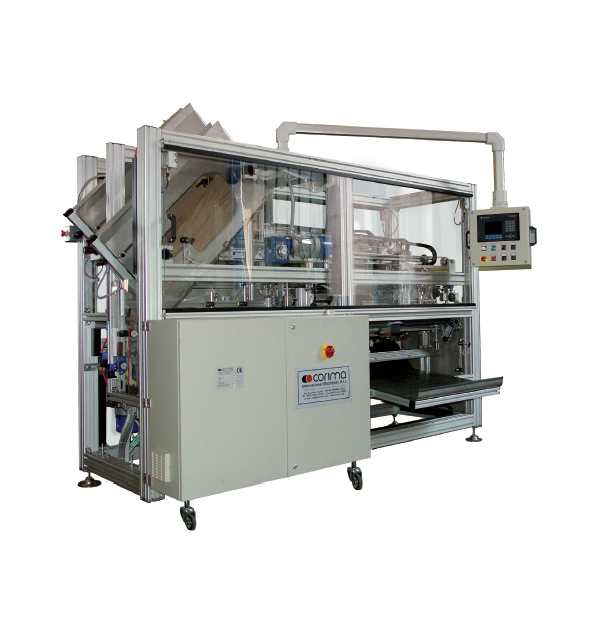 "A network of companies with acquired experience and know-how"